The Semmering Railway is a masterpiece of civil engineering from the pioneering days of railway building. It was the first high-mountain railway in the world and it became the prototype for all high-mountain railways. The Semmering Railway passes over 16 stone arch viaducts, through 15 tunnels and over many stone bridges and several small iron bridges. The Kalte Rinne Viaduct is the highest and also the most imposing part of the Semmering Railway. The Semmering Railway is running for 41 km from Gloggnitz to Mürzzuschlag over the Semmering Pass in the mountains between Graz and Vienna, the capital city of Austria, the highest point of the railway line is 898 metres. The railway was built from 1848 to 1854 and it was the last link in the Southern Railway between Vienna and Trieste in Italy. The railway was designed by Carl Ritter von Ghega. The Semmering Railway gained the status as a UNESCO World Heritage in 1998. Another Alpine railway: the UNESCO World Heritage: The Rhaetian Railway in Switzerland.
www.werelderfgoedfotos.nl © Copyright World Heritage Photos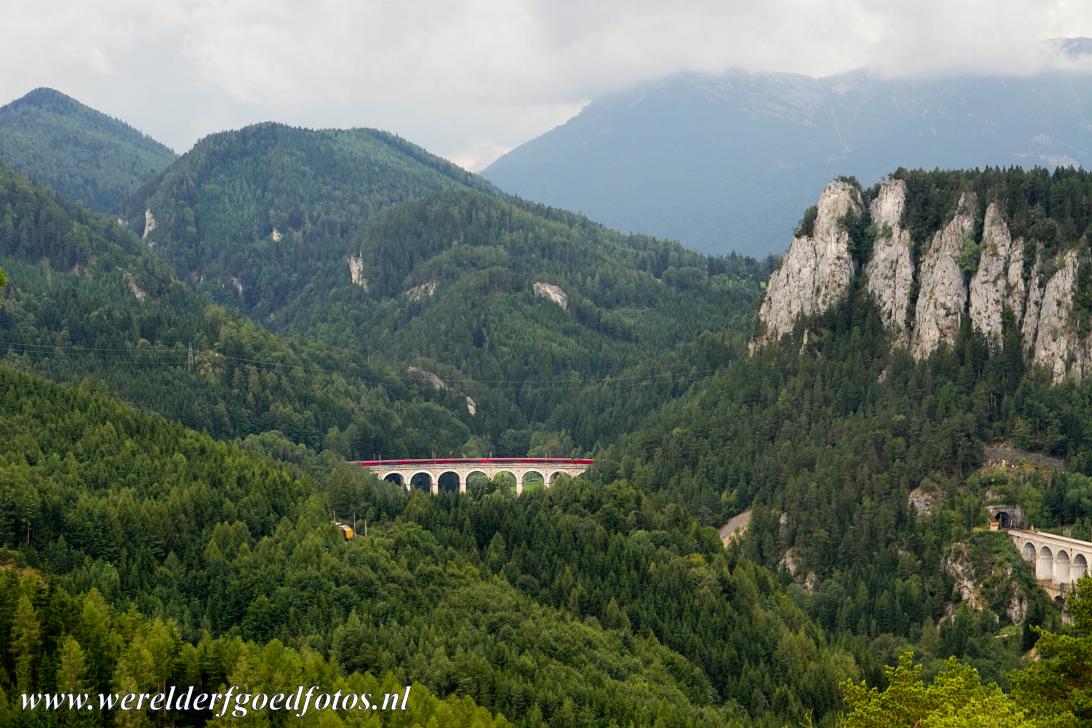 The Kalte Rinne viaduct, also known as the 20-Schilling Blick, is the most impressive part of the Semmering Railway. The Semmering Railway is the last connection between Vienna and Trieste. The construction started in 1848, it took six years to complete the railway line, it was completely built with hand tools, there were no tunnel drilling machines at that time, so they had to do drill all the tunnels by hand. The Semmering Railway became a UNESCO World Heritage in 1998.