Roman Walls of Lugo: Lugo is a city in northwestern Spain. Lugo is the only city in the world to be surrounded by completely intact Roman walls. The Roman walls of Lugo were built in the third century to defend the Roman town of Lucus Augusti, now known as Lugo, against local tribesmen and Germanic invaders. The Roman walls of Lugo reach a height of 10 to 15 metres and form a more than 2 km circuit around the historic city of Lugo. Five of the ancient gates and 46 of the ancient towers are intact. The best preserved gates are the Porta Falsa and the Porta Miña. A walkway over the Roman walls of Lugo allow visitors to stroll along the entire length of the walls. The city of Lugo is located along the Route of Santiago de Compostela, also known as the Camino de Santiago. The Great Wall of China was twinned with the Roman walls of Lugo during a ceremony in 2007. Lugo has a museum and a visitor centre dedicated to the Roman walls. The Roman walls of Lugo were declared a UNESCO World Heritage in 2000.
www.werelderfgoedfotos.nl © Copyright World Heritage Photos classic car road trip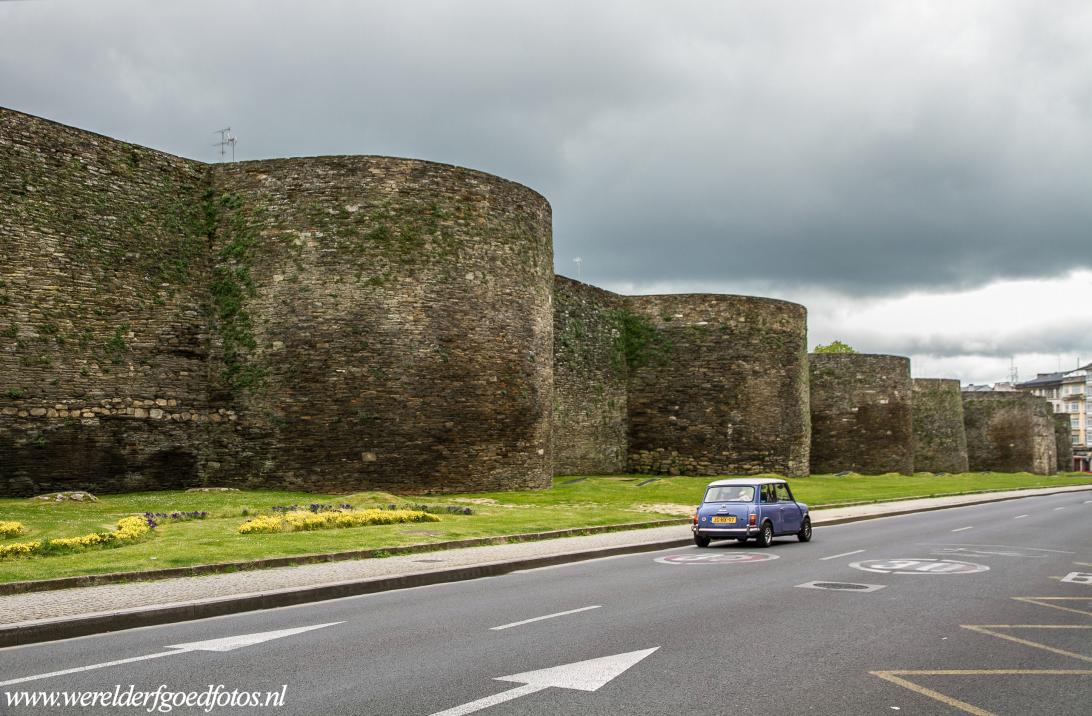 A classic Mini driving along of the Roman walls of Lugo. The historic town of Lugo is surrounded by the longest and most complete Roman walls in the world. Lugo is situated in Galicia in Spain. Galicia was conquered by the Romans in 61 BC. The Romans created many imposing buildings, one of the greatest remains of the Roman period in Spain are the Roman walls of Lugo.