The Maulbronn Monastery Complex is situated near Maulbronn, about 45 km of Stuttgart, in the southwestern part of Germany. The Cistercian monastery was founded in 1147. The Maulbronn Monastery is considered the most complete and best preserved medieval monastery north of the Alps. In the monastery the evolution of the Romanesque style into the Gothic style can clearly be seen. The Paradies is the colonnaded entrance hall into the lay brothers' church. The Paradies was built in 1220 and is a masterpiece of early Gothic architecture. The Fountain House of the monastery was built in the 13th century, it was supplied with fresh water from springs in the nearby mountains. The cloister is one of the most remarkable combinations of Romanesque and Gothic styles. Almost every vault of the Cistercian Maulbronn Monastery Complex is richly decorated. The Cistercian Maulbronn Monastery played an important role in the spread of the Gothic architectural style throughout Germany. The Maulbronn Monastery is located about 65 km south of the religious masterpiece and World Heritage Site Speyer Cathedral and about 92 km south of the World Heritage Site Abbey of Lorsch. The Maulbronn Monastery Complex was declared a UNESCO World Heritage in 1993.
www.werelderfgoedfotos.nl © Copyright World Heritage Photos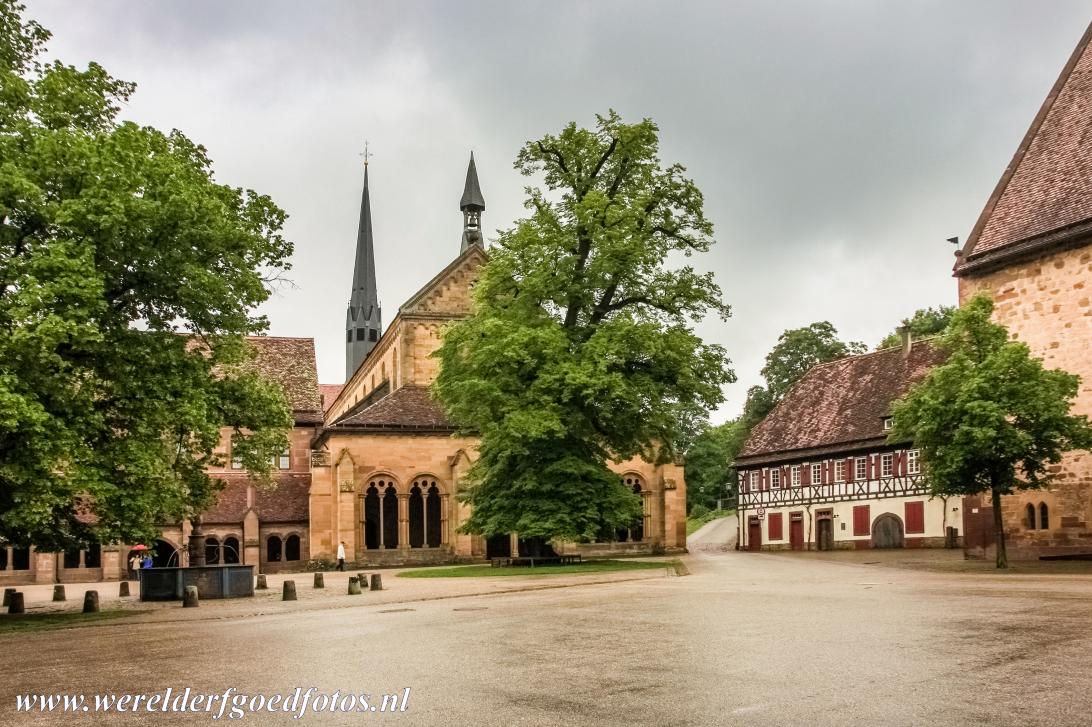 The Maulbronn Monastery was founded in 1147. The Maulbronn Monastery is considered to be the most complete and the best preserved medieval monastery complex north of the Alps. The principal buildings were built between the 12th and 16th centuries. The doors of the main portal of the monastery church are the oldest dateable doors in Germany.