Wartburg Castle is located in Eisenach, in the eastern part of Germany, about 83 km from Weimar. Wartburg Castle is situated on a steep forested hillside. Wartburg Castle was founded in 1067, only some small parts from this period have survived. Wartburg Castle has been renovated and overbuilt throughout its existence. Wartburg Castle was reconstructed in the 19th century to what it looked like in the 16th century, which include the Luther Room. The Luther Room has its original floor and paneled walls. From May 1521 until March 1522 Martin Luther stayed at the Wartburg. It was during his exile at Wartburg Castle that Martin Luther translated the New Testament from Greek into German. The Textus receptus, the first printed Greek New Testament edited by the Dutch humanist Erasmus, was the translation base for the first New Testament in German. The Elizabeth Room is dedicated to Elizabeth of Hungary. She was renowned for her charitable work and canonized a saint by the Roman Catholic Church. St. Elizabeth lived at the Wartburg Castle from 1211 until 1228. Wartburg Castle gained the status as an UNESCO World Heritage in 1999.
www.werelderfgoedfotos.nl © Copyright World Heritage Photos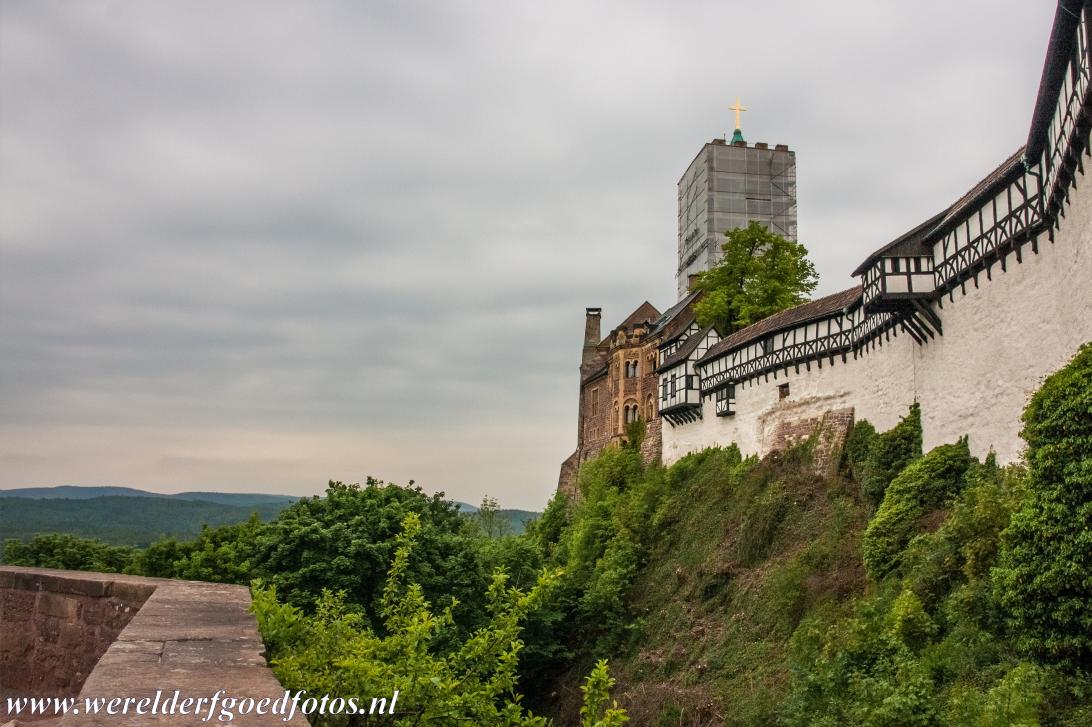 Wartburg Castle was founded in 1067. The castle is situated on a steep forested hill near the town of Eisenach in Germany. The castle is surrounded by the Thuringian forest. The Wartburg was an important centre of power during the Middle Ages. It was the seat of the Landgraves of Thuringia. The most famous resident of the Wartburg was Martin Luther.