Classical Weimar: In the late 18th and early 19th centuries, the city of Weimar witnessed a remarkable cultural flowering. It was during the lifetime of Duchess Anna Amalia von Sachsen-Weimar-Eisenach (1739-1809) that the Classical Weimar Period began. Weimar attracted many poets, philosophers and writers, such as Goethe, Schiller and Herder. The Goethe and Schiller Archive in Weimar houses the Literary estate of Goethe, which was inscribed on the UNESCO Memory of the World Register. Weimar attracted also composers such as Franz Liszt. The artistic quality of public and private buildings and parks in and around Weimar testify to the cultural flowering of the Classical Weimar Period. Later, Weimar became a centre for the development of new movements in the fine arts and architecture. Besides the World Heritage Site Classical Weimar, there is another World Heritage in Weimar: the Bauhaus and its Sites in Weimar and Dessau. Weimar is situated in the eastern part of Germany, some 83 km from a UNESCO World Heritage Site in Eisenach. Classical Weimar was declared a UNESCO World Heritage in 1998.
www.werelderfgoedfotos.nl © Copyright World Heritage Photos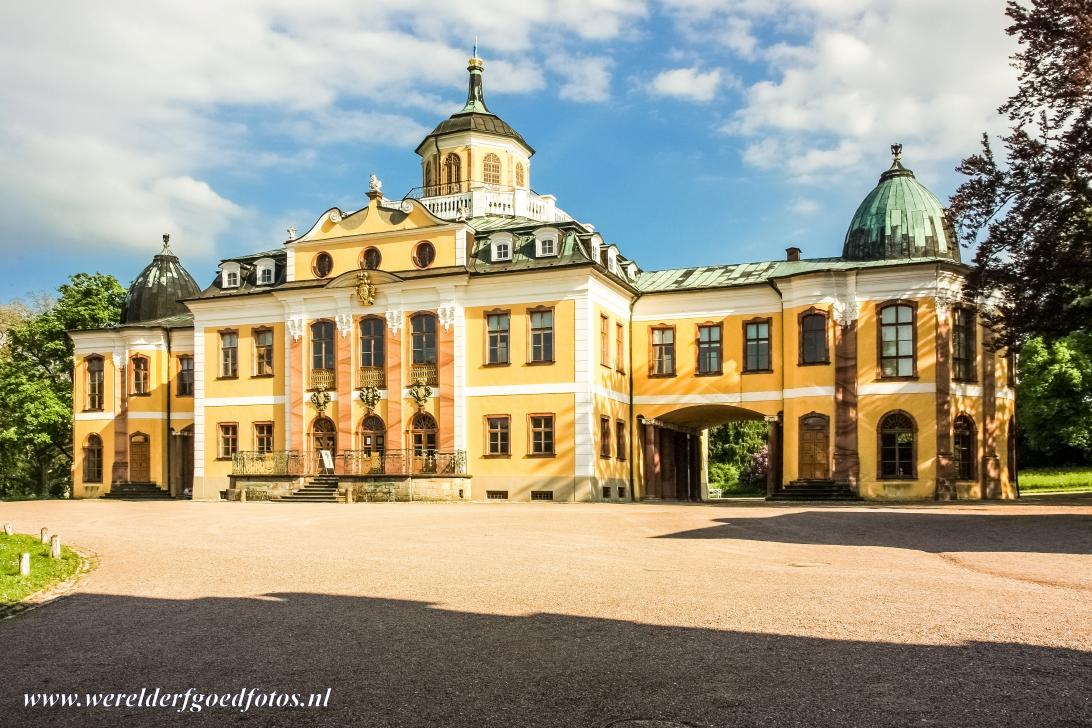 Classical Weimar: Belvedere Palace is located in Belvedere Palace Park just outside Weimar, the Baroque palace was the widow seat of Maria Pavlovna, she died here in 1859. Belvedere Palace and its orangery are regarded as the most important Baroque buildings in Weimar. The palace originally served as a hunting lodge, it is surrounded by stables and gardens. Today, Belvedere Palace is a museum. Belvedere Palace is part of the UNESCO World Heritage: Classical Weimar.