Provins, Town of Medieval Fairs: During the Middle Ages, the fairs of Provins and three other towns in the Champagne region were the most famous of the medieval fairs in the whole of Europe. The fairs developed from local markets to regional markets and later to markets of Europe-wide importance. Provins linked the trade routes between the Low Countries, consisting of Belgium, Luxembourg and the Netherlands, and Scandinavia with the Meditarranean world, especially Northern Italy. Due to the Champagne fairs, Provins became a wealthy, commercial trading town. Products from throughout Europe and the Far East were traded in Provins, such as wool and fur from Scandinavia, textiles from the Netherlands, cloth from Flanders, leather from Spain, and sugar, cotton, spices and silk from the Far East. The decline of the Champagne fairs started in the beginning of the 14th century, when the Champagne region became a part of France. Their place was assumed by the fairs of Geneva, Lyon and the Hanseatic towns of Brugge and Cologne. Provins has still preserved its medieval architecture, among them the Caesar's tower, town walls, including two gates and 22 towers and the Saint-Quiriace Collegiate Church. On her return of the coronation of Charles VII in Reims, Joan of Arc visited the church in 1429. The oldest inn of France is located in Provins. Provins is situated about 95 km southeast of Paris. Provins, Town of Medieval Fairs, was declared a UNESCO World Heritage in 2001.
www.werelderfgoedfotos.nl © Copyright World Heritage Photos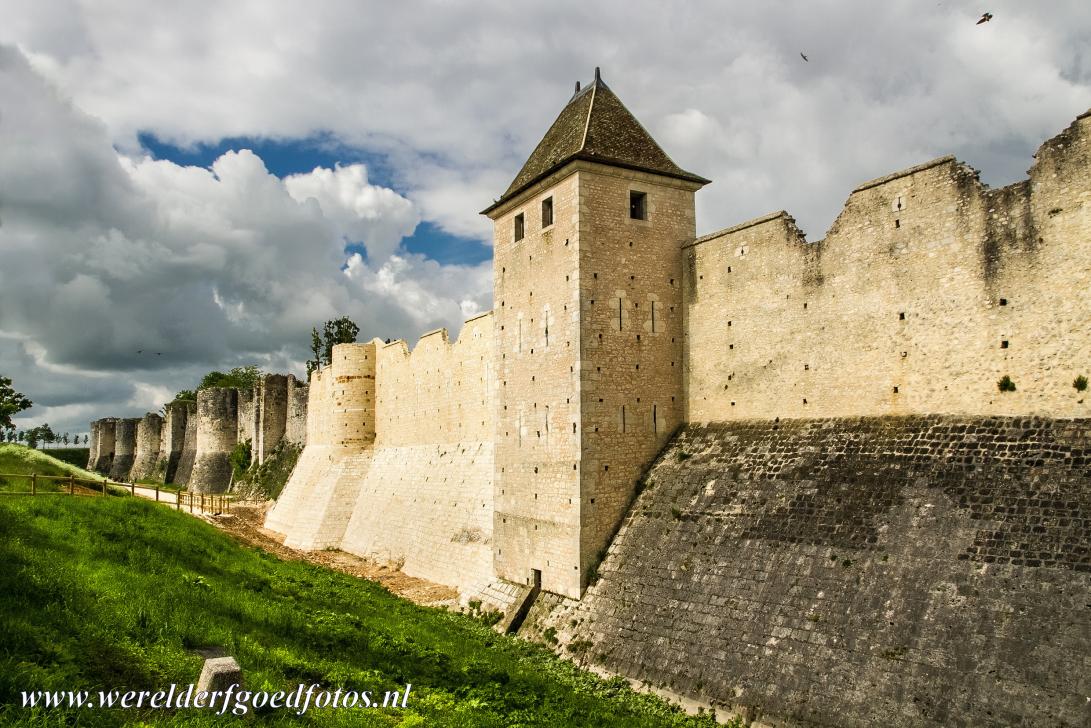 Provins, Town of Medieval Fairs: The 13th century town walls. Provins was one of the towns in the territory of the Counts of Champagne, that became a location for the great annual fairs. In the Middle Ages, merchants from all over Europe came here to buy and trade products such as textile, leather, fur, wool, linen cloth, silk and spices. Provins, Town of Medieval Fairs, was added to the UNESCO World Heritage List in 2001.