Holašovice Historical Village: Holašovice is a small village situated in the Czech Republic. Holašovice is first mentioned in 1263. In the 16th century almost all of the original Czech inhabitants of Holašovice were wiped out by the bubonic plague, only two of its inhabitants survived. Holašovice was almost immediatly occupied by settlers from Germany. In the Second World War the attempts made by the German inhabitants to join Holašovice to the Third Reich were successful. In 1946 the enforced withdrawal of the German inhabitants began, the empty houses were inhabited by Czechs. They restored the traditional Central European village of Holašovice. Holašovice is a typical Bohemian village and consists of small buildings facing a central village green, with a fish pond and a small chapel. The buildings date from the 18th and 19th century and are constructed in the South Bohemian Folk Baroque style. The chapel of St. John of Nepomuk was built in 1755. Holašovice is situated about 25 km north of the UNESCO World Heritage Site Český Krumlov. The Holašovice Historical Village gained the status as an UNESCO World Heritage in 1998.
www.werelderfgoedfotos.nl © Copyright World Heritage Photos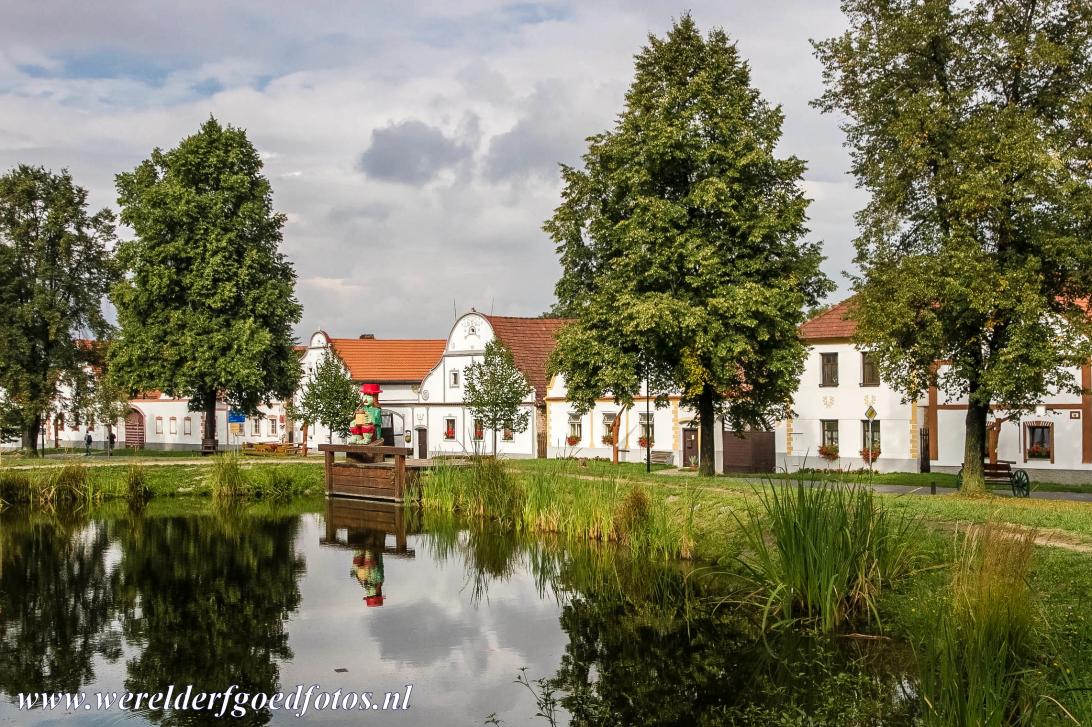 Holašovice is a small historical village located in the south of the Czech Republic. The village was first mentioned in 1263. In 1292, King Wenceslaus II of Bohemia gave Holašovice to the Abbey of Hohenfurth, also known as the Monastery of Vyšši Brod, the village belonged to the monastery until 1848. Holašovice Historical Village was declared an UNESCO World Heritage in 1998.