Urnes Stave Church: A stave church has been built three times on the same location at Urnes, a hundred years would pass between the first and the third, the present Urnes Stave Church. The Urnes Stave Church is situated in Luster in the magnificent natural setting along the Lustrafjord, a branch of the Sognefjord. The stave churches are named after the load bearing wooden posts, called staves, in the wall construction. The staves are placed in the corners and are important connecting points for the vertical wall planks. Similar wooden churches were built elsewhere in Europe, but only the Norwegian stave churches have survived. In the Middle Ages, there were probably more than 1000 stave churches in Norway, now only 28 remain. Most of the surviving stave churches in Norway were built between 1150 and 1350. The Undredal Stave Church is the smallest stave church in Norway, the Urnes Stave Church is the oldest and most decorated stave church. The Urnes Stave Church gained the status as a UNESCO World Heritage in 1979.
www.werelderfgoedfotos.nl © Copyright World Heritage Photos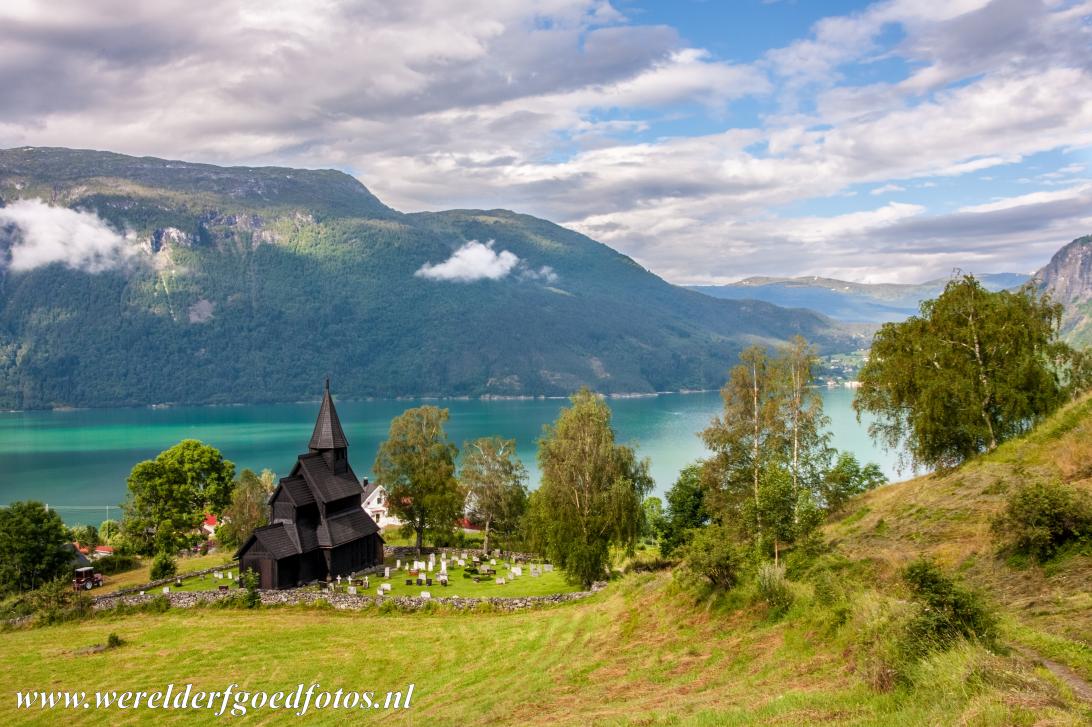 The Urnes Stave Church is located in the small village of Ornes in the municipality of Luster. The church stands in the magnificent natural setting along the wonderful green tinted waters of the Lustrafjord, a side arm of the Sognefjord, the longest and deepest fjord in Norway. The church is the oldest Stave Church in Norway. The Urnes stave church was inscribed on the UNESCO World Heritage List in 1979.