The Wadden Sea stretches from Den Helder in the Netherlands in the southwest to its northern bounderies north of Esbjerg in Denmark, crossing the estuaries of the rivers in the northwest part of Germany. Within the Netherlands the Wadden Sea is bounded from Lake IJsselmeer by the Afsluitdijk, a major causeway in the south. The Wadden Sea is the largest unbroken system of intertidal sands and mud flats in the world. Animals like seals live in the Wadden Sea and it is a popular breeding area and tanking station for migrating birds. The salt marshes of the Wadden Sea are covered with salt tolerant plants. The UNESCO World Heritage comprises the Wadden Sea Conservation Area in the Netherlands, the Lower Saxony Wadden Sea National Park and the Schleswig-Holstein Wadden Sea National Park in Germany and most of the Wadden Sea in Denmark. The Dutch part of the Wadden Sea and German part of the Wadden Sea was declared an UNESCO World Heritage in 2009. The Danish part of the Wadden Sea was added in 2014.
www.werelderfgoedfotos.nl © Copyright World Heritage Photos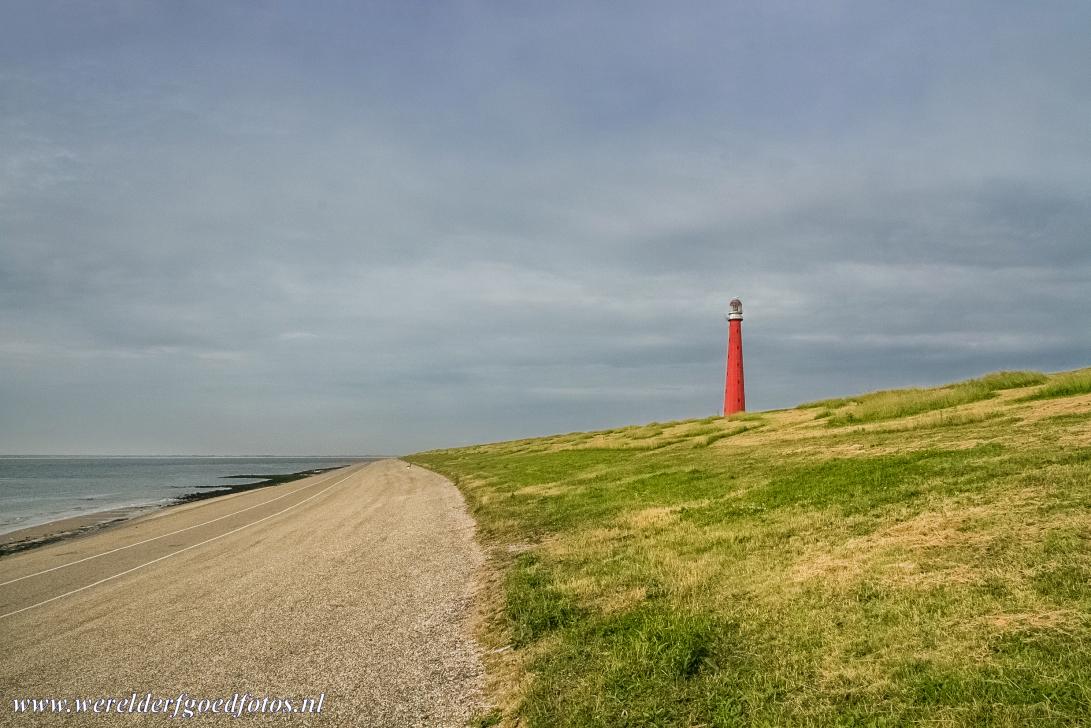 Wadden Sea: The lighthouse Lange Jaap (Long James) overlooking the Wadden Sea
nearby Den Helder, the Netherlands. The lighthouse was built in 1877 and is made from
cast iron. Lange Jaap is 63, 45 m high, it is the tallest cast iron lighthouse in Europe and
the second tallest in the world. The Wadden Sea stretches from the city of Den Helder
in the Netherlands, past the great river estuaries in Germany, to Esbjerg in Denmark.