Archaeological Site of Mystras: The ancient fortified town of Mystras is situated on the slopes of the Taygetos Mountain, six km northwest of Sparta in Greece. The castle on top of the hill was founded by the Franks in 1249. After 1262, Mystras came under Byzantine rule. In 1448, the last emperor of Byzantium, Constantine XI, was crowned in the Mitrópolis of Mystras in 1448. In the 14th century, Mystras became the seat of the Despotate of Morea. For a short period of time, Mystras came under the control of Venice, but it was taken by the Ottomans, it was one of the first fortifications to be liberated in 1821. The foundation of modern Sparta marked the end of Mystras. Mystras is famous for its churches, some of them reflect the Byzantine style. One of the most important churches of Mystras is the Mitrópolis or the St. Demetrios, the main church of Mystras, where the last Byzantine emperor Constantine XI was crowned. The Agioi Theodoroi is the oldest church in Mystras, it is situated in the Káto Hóra, the Lower Town of Mystras. The architecture of the Agios Theodori resembles to the architecture of the monastery church of Hosios Loukas. The churches of Mystras are adorned with Byzantine frescoes. The Monastery of Pantanassa is the only inhabited monastery in Mystras. Ancient Mystras was already declared an archaeological site in 1922, but people lived in Mystras until 1953. The Archaeological Site of Mystras gained the status as a UNESCO World Heritage in 1989.
www.werelderfgoedfotos.nl © Copyright World Heritage Photos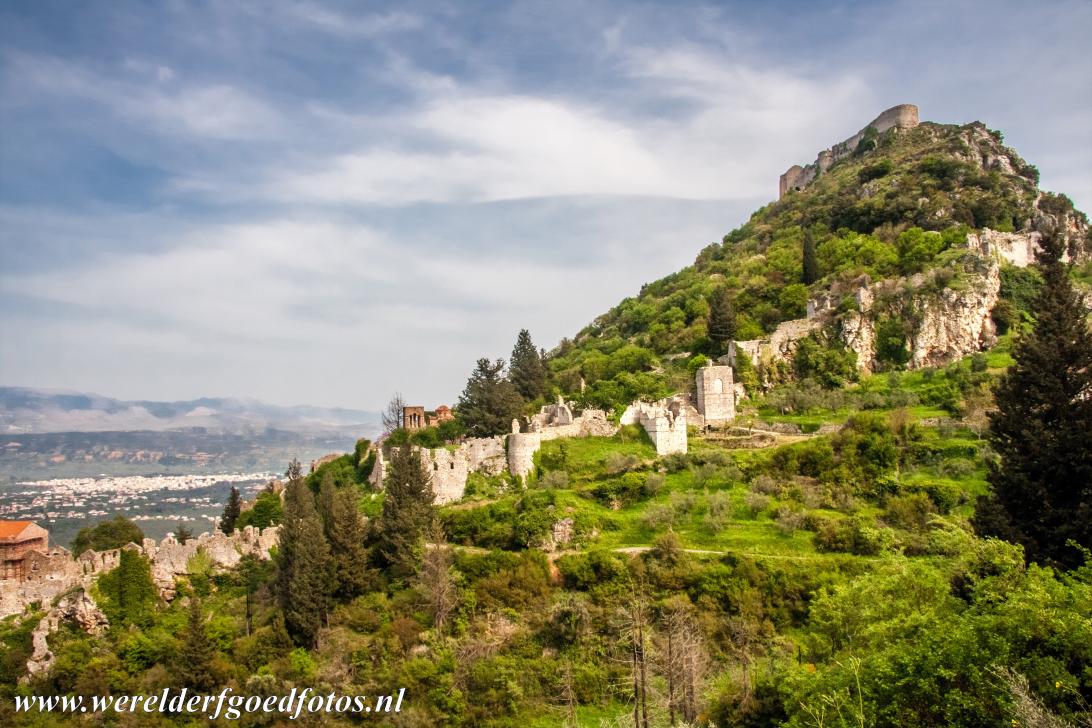 Archaeological Site of Mystras: The ancient town of Mystras is towering high above the modern towns of Mystras and Sparta. Ancient Mystras was powerful in the Byzantine period. In the last decades of the Byzantine period, it was the second most important town after Constantinople. Nowadays, the ancient Greek town of Mystras is mostly known for its great number of Byzantine churches. The Archaeological Site of Mystras was declared a UNESCO World Heritage in 1989.