Saltaire was built as a model workers' village between 1851 and 1876. Saltaire was founded by Titus Salt, the village takes its name from a combination of the Aire River and the name of the founder Titus Salt. Saltaire is situated close to Leeds in Great Britain and about 50 km from the UNESCO World Heritage Studley Royal Park nearby Ripon. Titus Salt realized an ideal workers' village close to his factory. The workers were provided with homes, gardens, schools, a public wash house, churches, a hospital and all necessary local services. The houses were provided with running water and indoor water closets. Gas was supplied for heating and lighting. Saltaire used to have its own fire service. Saltaire is an outstanding example of a workers' village from the Victorian Era. The village of Saltaire consists of 22 streets, 805 houses and 45 almshouses. The almshouses were built to accommodate 45 elderly, not necessarily former employees or villagers. The streets carry the names of the members of the Salt Family, Queen Victoria and her consort Albert are included along with the two architects of Saltaire, Lockwood and Mawson. The UNESCO World Heritage Site Saltaire is still inhabited. Another 19th century workers' village is Crespi d'Adda in Italy. Saltaire gained the status as a UNESCO World Heritage in 2001.
www.werelderfgoedfotos.nl © Copyright World Heritage Photos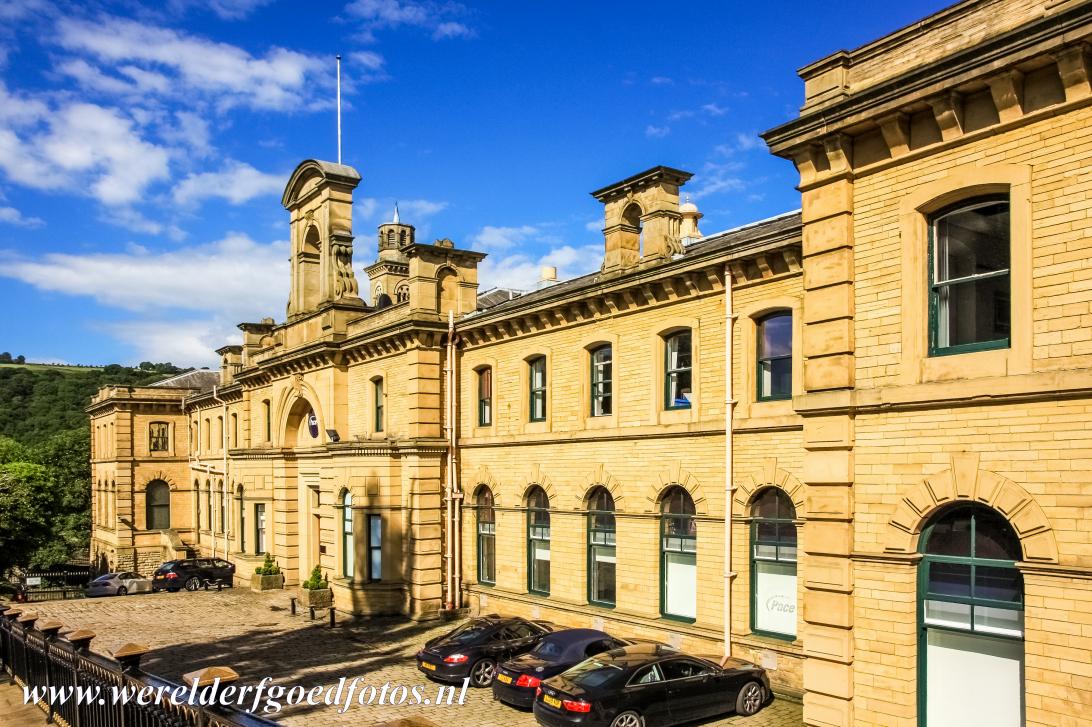 The former textile factory of the workers' village Saltaire, Salts Mill. Saltaire was founded by the owner of Salts Mill, Titus Salt. Saltaire Village is situated on the banks of the Aire River. Saltaire takes its name from a combination of the River Aire and the name of the founder of the village, Titus Salt. Saltaire was inscribed on the UNESCO World Heritage List in 2001.