Blenheim Palace was built to celebrate the victory over the French during the Battle at Blenheim, a major battle of the War of the Spanish Succession at the German village Blenheim (Blindheim). Blenheim Palace was a gift to John Churchill, 1st Duke of Marlborough, who led the Allied forces during the Battle at Blenheim. Blenheim Palace is a large and monumental building situated in Woodstock, Great Britain. Blenheim Palace is one of the largest country houses in England and the only non-royal country house in England to hold the title palace. Blenheim Palace was designed by John Vanbrugh and built in the period 1705-1724. Blenheim Palace stands in a park created by the famous landscape designer Lancelot 'Capability' Brown. The Triumphal Arch, known as Woodstock Gate, was built in 1723. It was erected in memory of the first Duke of Marlborough. The Triumphal Arch at Blenheim was based on the Arch of Titus in Rome. Sir Winston Churchill was born at Blenheim Palace. Blenheim Palace gained the status as an UNESCO World Heritage in 1987.
www.werelderfgoedfotos.nl © Copyright World Heritage Photos classic car road trip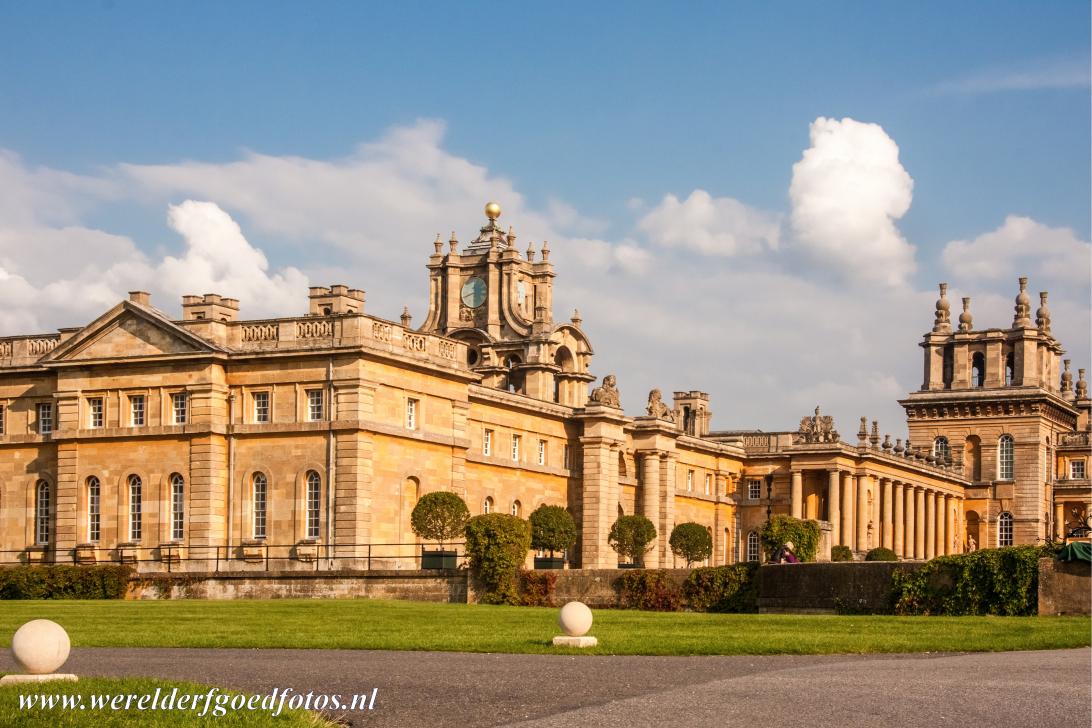 Blenheim Palace is surrounded by a park and several gardens, such as the Formal Garden,
the Italian Garden, the Rose Garden and Water Terraces. Blenheim Palace is the birthplace
of Winston Churchill (1874-1965). In the park of Blenheim Palace at the Temple of Diana Sir
Winston Churchill proposed to Clementine Hozier, who was to become his wife.