The Slate Landscape of Northwest Wales: Slate has been quarried in Northwest Wales for more than 1,800 years. Slate was used for building and roofing, it was already used to build a Roman fort in Gwynedd. Later, it was used to build castles, such as King Eddward's Castle in Conwy. In the 18th century, during the Industrial Revolution, the demand for slate was growing rapidly when cities and factories expanded with slate being used to roof houses and factories. During the 18th century, Northwest Wales became the world leader for the production and export of slate. Wales produced more slate than the rest of the world put together. The work took place on terraces, cut into the mounntains. The slate mining industry has transformed the landscape of Northwest Wales forever. The slate industry had a huge impact on architecture worldwide, it was used on numerous buildings around the world, including Westminster Hall. In the 1880s, the slate industry of Northwest Wales produced 485,000 tonnes of slate a year. After the First World War, the decline of the slate industry started, many quarries were closed. Slate was no longer needed, not even for writing slates at schools. After World War Two, the price of slate was so high compared to clay and concrete tiles. The decline of the slate industry in Nortwest Wales was unstoppable. Most of the slate quarries and factories were closed down. The former slate quarries are nowadays used for outdoor activities such as rock climbing. A number of the old slate factories have been preserved and converted into museums. The Slate Landscape of Northwest Wales was declared a UNESCO World Heritage in 2021.
www.werelderfgoedfotos.nl © Copyright World Heritage Photos classic car road trip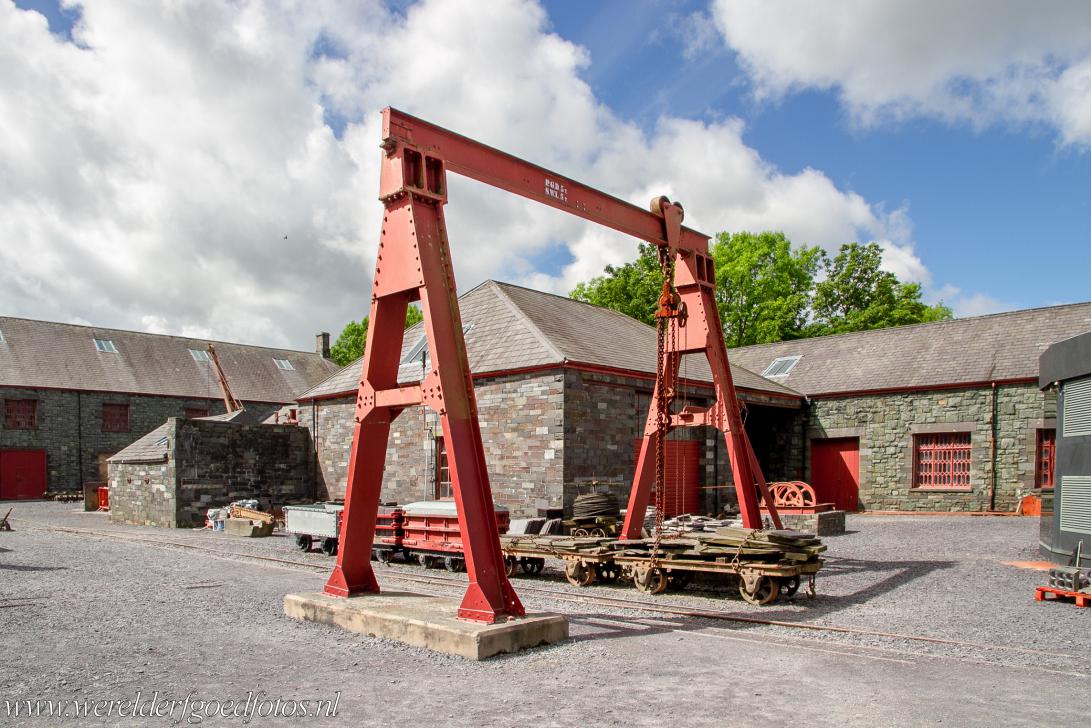 The Slate Landscape of Northwest Wales: The Dinorwig Quarry and slate processing plant has now become the National Slate Museum. The National Slate Museum tells the history of Welsh slate. It offers a lively insight into the lives and craftsmanship of the quarrymen. The workshops of Dinorwig are still in working condition. The Dinorwig workshops were built in 1870.