Colonies of Benevolence: In 1811, the French under Napoleon occupied the Netherlands. After they left the Netherlands in 1815, the United Kingdom of the Netherlands was founded. The French had left the Netherlands in a ruinous state, poverty was a problem in the beginning of the 19th century. The Society of Humanitarianism and Colonies of Benevolence were founded by Genaral Johannes van de Bosch in 1818, the vision of Johannes van de Bosch was to create a better world and eliminate poverty. Seven Colonies of Benevolence were built between 1818 and 1825, five in the Netherlands and two in Belgium, at that time part of the United Kingdom of the Netherlands. Poor families, orphans, prostitutes, beggars, disabled, vagrants, but also military personnal was housed in the colonies. By providing work for these people, educating and guiding them, the people could escape from the often structural poverty. There were two basic kind of colonies, the free colonies for poor people and the compulsory colonies, the penal colonies or the unfree colonies. Frederiksoord, Wilhelminaoord and Willemsoord were free colonies. Ommerschans and Veenhuizen were unfree colonies. In Belgium, Wortel was a free colony and Merksplas was a compulsor colony. The Dutch Colonies of Benevolence are located in the southwest of Drenthe, a province in the northeastern part of the Netherlands. The Visitor Centre and Museum De Proefkolonie is located in Frederiksoord. The Colonies of Benevolence were declared a UNESCO World Heritage in 2021.
www.werelderfgoedfotos.nl © Copyright World Heritage Photos classic car road trip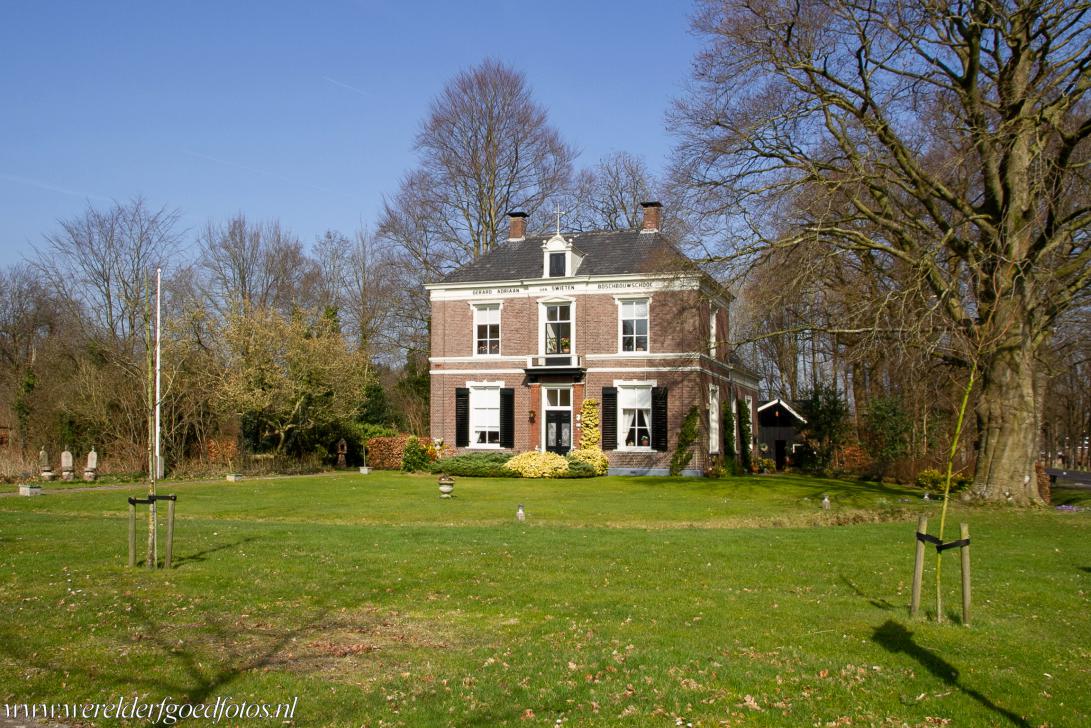 Colonies of Benevolence: The Forestry School was established in 1884 by Gerard Adriaan van Swieten. The school is situated in the free colony of Frederiksoord. The former school is part of the UNESCO World Heritage Site: Colonies of Benevolence.