The Architectural Work of Le Corbusier: Le Corbusier (1887-1965) was an influential architect and city planner. Le Corbusier was born as Charles-Edouard Jeanneret-Gris in the Swiss city of La Chaux-de-Fonds. In 1917, he moved to Paris and assumed the pseudonym Le Corbusier, he became a French citizen in 1930. He was one of the pioneers of the Modern Movement and the International Style. The International Style is closely related to the Modern Movement. Le Corbusier was the first architect to make use of rough-cast concrete. His designs were ascetic and functional in appearance, they had a strong sense of expressionism and rigorous geometric forms. The architectural work of Le Corbusier can be found in Argentina, Belguim, Japan, France, Germany, India and Switzerland. Le Corbusier was not only an architect and city planner, he was also a painter, sculptor, furniture designer and writer. The Work of Le Corbusier became a UNESCO World Heritage in 2016 and was inscribed on the UNESCO World Heritage List as: The Architectural Work of Le Corbusier, an Outstanding Contribution to the Modern Movement.
www.werelderfgoedfotos.nl © Copyright World Heritage Photos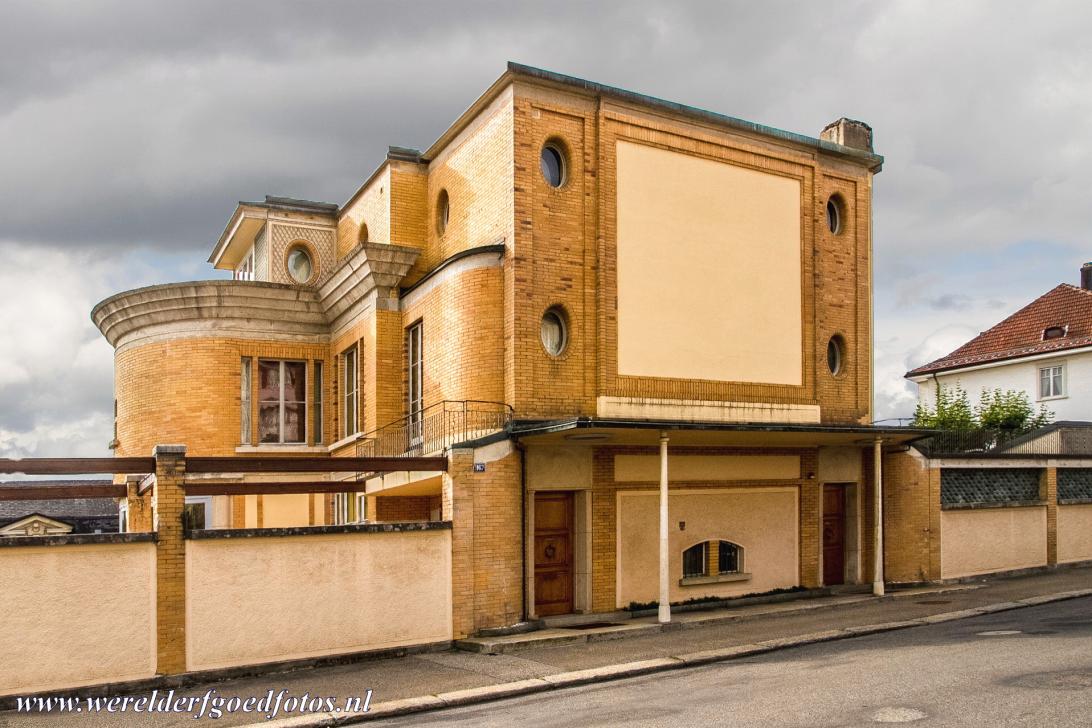 Architectural Work of Le Corbusier: The Villa Schwob at La Chaux-de-Fonds in Switzerland. The Villa Schwob is also known as La Villa Turque, the Turkish Villa. The Villa Schwob was designed by Le Corbusier in 1916. The Villa was built for the watchmaker Anatole Schwob. Le Corbusier's design for the Turkish Villa was strongly influenced by the Ottoman architecture he saw during his travels through Turkey.