The Old City of Dubrovnik is situated on a small peninsula surrounded by the Adriatic Sea. During the Middle Ages, Dubrovnik was dominated by Venice and Hungary, it became part of Austria in the 19th century. After WWI, the city became part of former Yugoslavia. Nowadays, Dubrovnik is a city in Croatia. Dubrovnik is renowned for its defensive city walls and fortresses. The city walls of the Old City of Dubrovnik were built in the 10th and 13th century. The city walls surround most of the old city, they are considered the most complete in Europe. The Minceta Tower is the highest point on the walls and the symbol of the unconquerable city of Dubrovnik. Dubrovnik was heavily damaged during the Croatian War of Independence (1991-1995). After the war, the city has been restored to its former beauty. Dubrovnik is also known as the 'Pearl of the Adriatic'. The City of Dubrovnik is located on the Dalmatian coast in Croatia. The Old City of Dubrovnik gained the status as a UNESCO World Heritage in 1979.
www.werelderfgoedfotos.nl © Copyright World Heritage Photos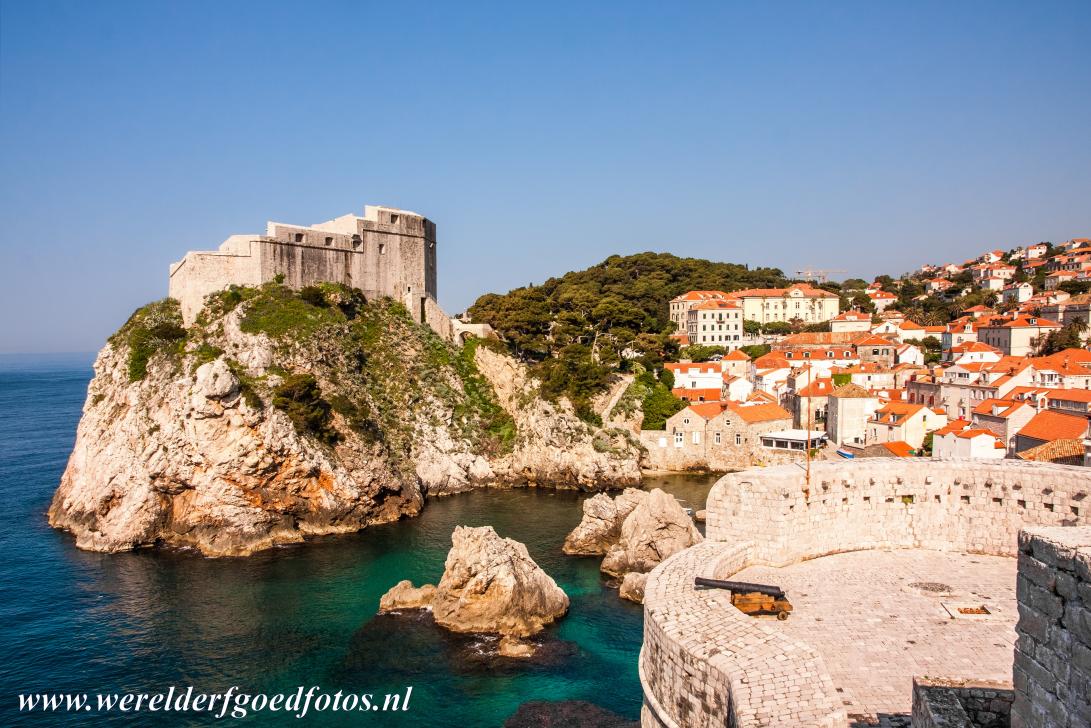 Old City of Dubrovnik: The St. Lawrence Fortress or Lovrijenac (on the left hand side) was built in the 11th century. Fort Bokar (on the right hand side) is probably the oldest casemented fortress in Europe. Fort Bokar was built in 1461-1463 and is the keypoint in the defense of the Pile Gate. The Old City of Dubrovnik was inscribed on the UNESCO World Heritage List in 1979.